Titos Kontou
Sculpture, Painting
Approach
I have always been interested in our origins, our human nature. Where do we come from? What are we doing here? Why life and death? Where do we go?
In my artistic quest, I neither try to give answers nor to please. I denounce, I seek a certain truth linked to our human condition and a possible harmony with nature.
What makes us different from all other animal species is not so much, to me, the appearance, the culture or the nature of our actions. It is essentially our self-awareness, the perception of right and wrong, fair and unfair … But also, language and sociability. For me, the three main aspects of human nature are: body, soul and spirit, intrinsically linked together. These three aspects have been guiding my painting for many years.
I like, in an artwork, that the visitor feels the breath of a body, see its movement in space and time and that its incorporeal/immaterial part gives life to a painting, gives "flesh and blood" to the work.
It's like a vital need for me to return to my roots, to rediscover a spirituality and to put hope back to its initial place. Our world has too much tendency to forget the spirit, the soul; it gives high importance to the body which, however, is deteriorating and which inevitably is fading away.
* Interview with Magdalini Varoucha
Bio
Titos is a French-Greek painter and sculptor, born in Athens in 1980.
After studying plastic and fine arts (2000-2006) he devoted himself to painting and spent a long period of creation in his studio in Athens.
In 2009 one of his works was selected by the Benaki Museum in Athens for its permanent collection. Today many of his paintings and sculptures are kept in private collections.
Between 2009 and 2013, his work has been exposed in many galleries in Paris and Athens (Art Présent gallery, Art Estate gallery, Du Cerceau gallery).
He has been living and working in Toulouse for 9 years, after having spent many years in Athens and in Paris. When he settled in Toulouse, he joined the artists' collective Mix'Art Myrys, in which he got involved namely as a referent of the visual arts centre. This centre is now nationally recognised as "NTA, New Territory of Art" and subsidised by Toulouse Métropole.
Currently, his work is held in several private collections as well as in museums and contemporary art centres, such as Philippe Aïni's Coop'Art in Serviès-en-Val, near Carcassonne, and Didier Benesteau's collection.
A ten-year retrospective of his work was dedicated to him at the ARKAD Art Centre in Auvillar in October 2017 and at the Maison des Arts in Barcarès in July 2018.
Artist's residency and exhibition at the Casa Tutti Gallery in Vitoria, Brazil, August 2018.
He has been the guest of honour at three artistic events in 2019 and 2020.
He won the "Jury Prize" at the MIFAC film festival on contemporary artists in 2020 with a film about his work as an artist.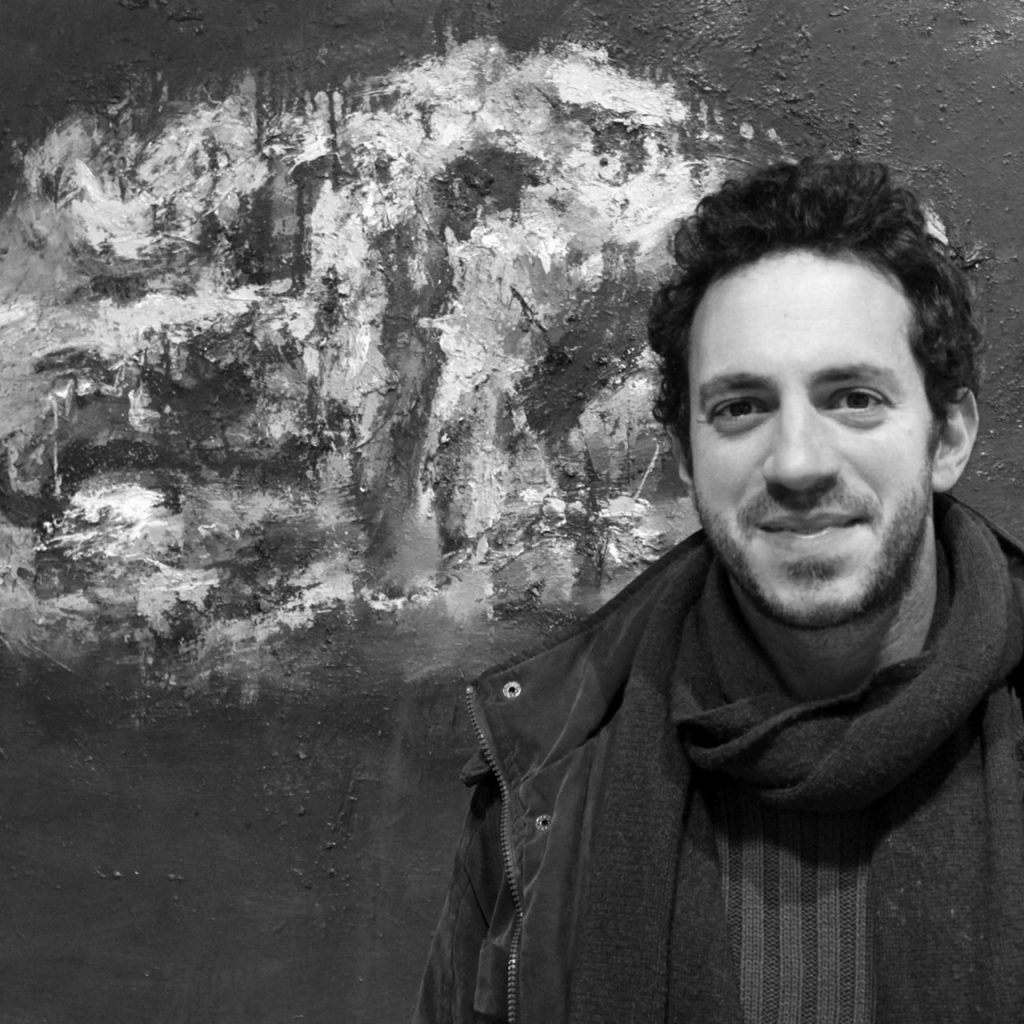 ---
Available artworks
---
Related exhibitions