Eric Herrmann
Painting
Eric HERRMANN born in 1971 is a self-taught painter who lives and works in SCHILTIGHEIM (near STRASBOURG). He regularly exhibits in France and abroad since 2006.
Approach
Nature has always been at the heart of my work, as a tool to explore the lights, the texture of the air….
My landscapes are atmospheres where timelessness, mystery and light are the key players. Nature is bare, silent, free of all artifice.
The instant captured can be dawn or dusk, the beginning or the end of something.
Man is present only through his gaze, swept up in the light… inviting him to wander, to lure him, to dream…
Recently, my work has become more critical towards our society and its impact on our environment, like in the "Impressions" series, where nature is "streaked" with horizontal or vertical lines (bar codes?), as if it were altered by technology. As a defective print head. This creates a distance between the viewer and the landscape which then becomes an image.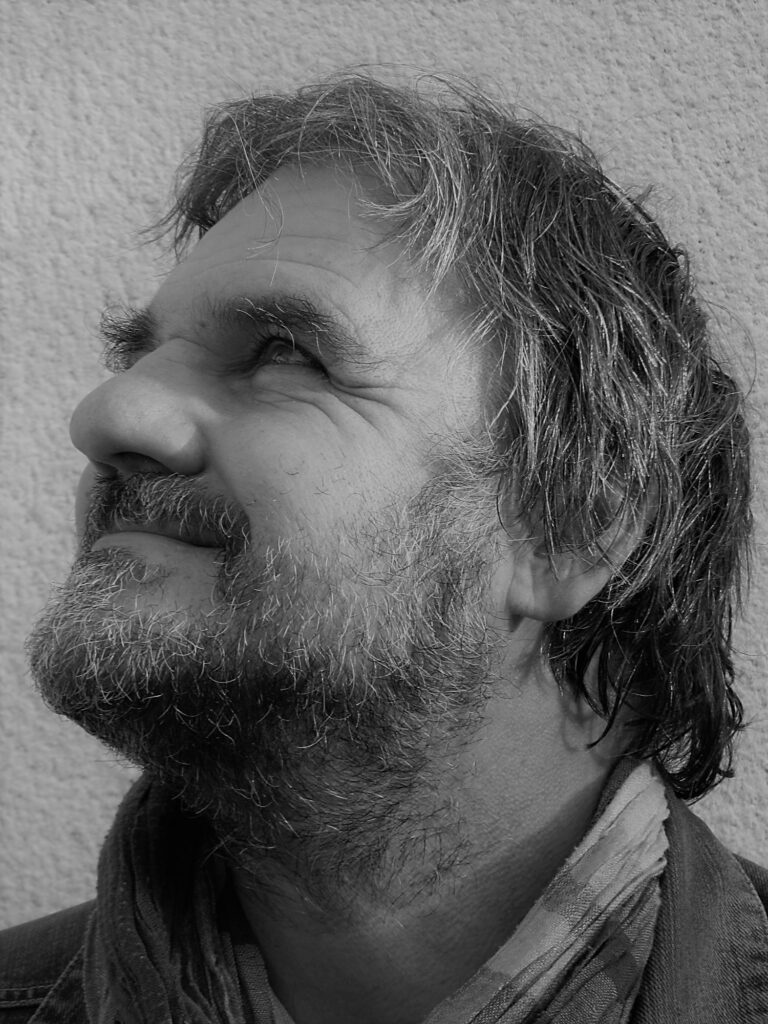 ---
Available artworks
---
Related exhibitions